What You Need to Prepare for a New School Year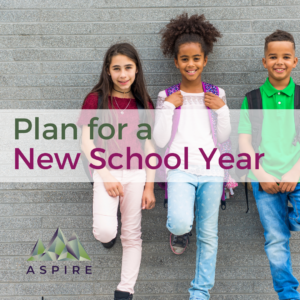 PANS PANDAS impacts the physical health of a student and causes psychological, neurological, behavioral, and developmental difficulties.
At the start of a school year, parents of students with PANS PANDAS should schedule a time to meet with their child's new team, including teachers, therapists, guidance counselors, etc. If the student has a 504 Plan or an Individualized Education Plan (IEP), the Case Manager/ Coordinator and other relevant school personnel will attend the meeting. In addition, if it is appropriate, the student may participate in the meeting.
---
Be prepared to share the following information: 
Letter from your child's healthcare provider, which lists the medical condition, treatment/medication, and recommendations for accommodations/modifications. Do not forget to include provisions for absenteeism if necessary.

Parent/Student letter – Include how the student's PANS PANDAS affects their day. Include after-school activities as the school day can impact what happens outside of school.

Bring copies of the following ASPIRE publications:
The school's multidisciplinary team benefits from an awareness of PANS PANDAS, the resulting impact on school performance, and the recommended support.

 

Contact ASPIRE to schedule a virtual in-service on

PANS PANDAS. 
Make sure you understand the difference between a 504 and IEP and the process!
General Special Education Articles
Sample Letters
---
---
Learn more about PANS PANDAS in the school setting. PANS PANDAS is a medical condition in which symptoms affect a student's ability to attend school and learn.