ASPIRE is delighted to announce that the following key volunteers are joining ASPIRE as Committee Members to lend their expertise, time, and energy to achieving the goals outlined in our strategic plan.
Libby Majewski – Public Policy
Lisa Swint – Public Policy
Wendy Nawara, LCSW – Public Policy
Gabriella Bout Denning – Research/Study Review
Martha Shoultz – Finance/Governance
Kim Cruz, MD – Provider Outreach
Fern Zagor, LCSW, ACSW – Provider Outreach & Finance/Governance
Christine Amabile, LCSW – Provider Outreach & School Outreach
Kim Turgeon –  School Outreach
Lisa Killion – School Outreach
Katie Zigmond – Family Support
Erin Thomas – Family Support
Liz Reinke – Family Support
Jaime Tan – Family Support
Denise Webster – Family Support
Aly Windsor – Family Support & Content/Communications
Sherine Gilmour – Content/Communications
Tricia Ehrlich – Content/Communications
Kathy Rubel – Content/Communications
Katie Fox – Content/Communications
Joy Catron – Content/Communications
Lisa Williams – Development & Family Support
ASPIRE Founding Board Members
We aspire to discover.
Learn about other families whose lives have been affected by PANS/PANDAS — and be inspired to share your own.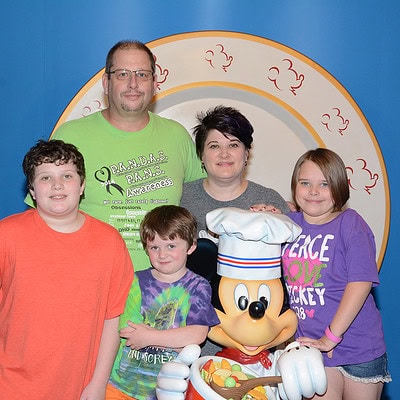 The Happiest Place on Earth
They say that when your child has PANS/PANDAS that you often remember the exact moment something changed. For our oldest son, Neely, that "moment of change" happened in front of […]