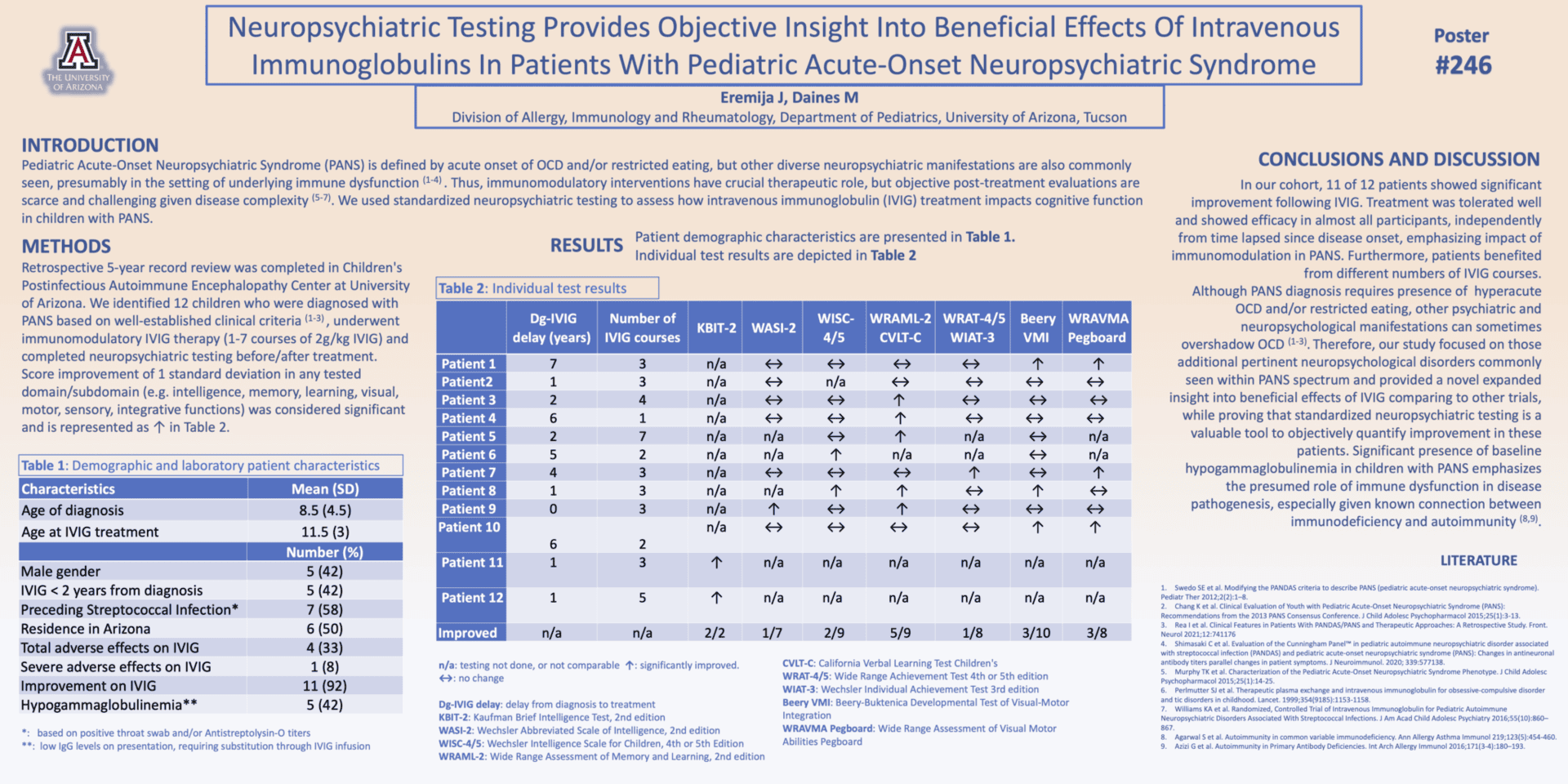 Dr. Daines and the team at the CPAE Center of Excellence (University of Arizona) recently conducted a poster presentation at the AAAAI. The study demonstrates the beneficial effects of IVIG treatments for PANS patients. 11 out of 12 PANS patients showed "significant" improvement following IVIG treatment. 
The significant presence of baseline hypogammaglobulinemia in children with PANS emphasizes the presumed role of immune dysfunction in disease pathogenesis, especially given the known connection between immunodeficiency and autoimmunity (8,9). Thus, immunomodulatory interventions are presumed to have a crucial therapeutic role.
It did not assess the benefit of IVIG for OCD or Restricted Eating as the other psychiatric, and neuropsychological manifestations can sometimes overshadow OCD (1-3). Since objective post-treatment evaluations are scarce and challenging given disease complexity (5-7), the study used standardized neuropsychiatric testing to assess how (IVIG) treatment impacts cognitive function in children with PANS.
The research, as presented in the poster session, will be submitted as a journal article.