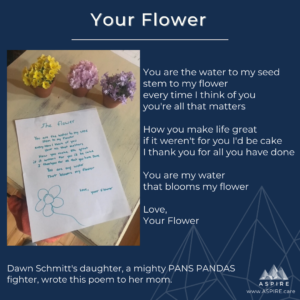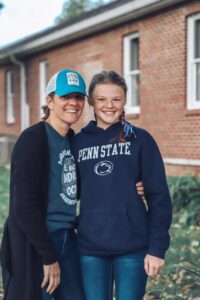 I share our story so you know you are not alone and full healing as possible! My dear daughter 13 is fully healed! I actually came home to this tonight.  We went through a lot believe me I have been where you are crying in my bed, hiding in my car, wanting to run away, wondering if my marriage would survive, thinking I can't go on another second or another day like this.  Feeling sad for my daughter, for myself, for my family.   
But I promise you keep pressing on keep researching keep trying new things. Homeopathy was the final key to our healing.  9 doctors, diet changes, 504 plans, DBT, OT.  I'm pretty sure our daughter started at one year old.  But the spikes were third and sixth grade. Misdiagnosed for years with SPD, ODD, DMDD, anxiety.  We didn't get PANS diagnosed until halfway into six grade.  She is now in eighth grade.
And tonight I came home to this poem and these flowers.  I promised if we ever got her healed I would shout from the rooftops! Thank you, Lord, here I am!
Here is my blog if you want to read more about our journey.
-Dawn Schmitt