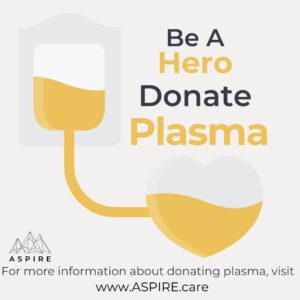 Join ASPIRE in donating plasma today to help minimize the shortage affecting PANS patients across the country.
Click the button below to download the nine-page information packet on all the information you need about what plasma is, how to donate and how ASPIRE can help you organize an incredibly easy Plasma Drive today! See the ASPIRE section on Getting Involved by Donating Plasma.
Share directly from this page or download it to email or print.
Host a Plasma Drive with ASPIRE
---
Return to Section: