Thank a Teacher Day is today, May 5th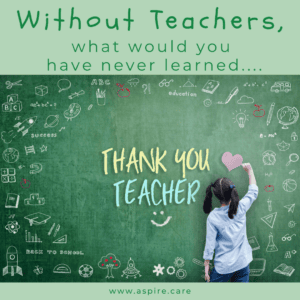 Today is a day for honoring teachers and recognizing the lasting contributions they make to our lives. Whether in a classroom, in a home school, or in a virtual classroom we thank teachers for bringing excitement about learning into our lives.
So today, we ask YOU to ask your kids this one question: Without Teachers, what would you have never learned. You can ask about teachers in general or one particular teacher. Then post their answers in the comments below!