Calling all Ohio Families!
OHIO HOUSE BILL 189 –  UPDATE 2021:
C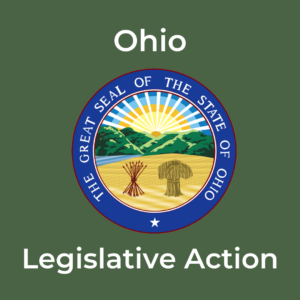 ALL TO ACTION OHIOANS. We have a newly updated insurance mandate bill for the 2021 session. The new bill is House Bill #189: Require insurers and Medicaid cover PANDAS and PANS. Our Ohio legislative team is working with Representative Bob Young. We now have five co-sponsors. Also, we have added Medicaid coverage to the bill.
Your Opinion Matters! Your Ohio legislative team is preparing to testify in front of the Ohio House Health Committee (HB 189) in April or May of 2021. If any of you are interested in submitting a WRITTEN LETTER/TESTIMONIAL, we have an opportunity to submit it for you.  Your voice is important and we want everyone to have an opportunity to be heard!! See below for the link to our Testimony Guide.
Link to House Bill #189: Require insurers and Medicaid cover PANDAS and PANS
WE NEED YOUR HELP! – Send emails and make phone calls!
Sponsor: Representative Bob Young
Cosponsors: Representatives Timothy E. Ginter, Laura Lanese, Joseph A. Miller III, Reggie Stoltzfus, Tom Young
Please contact any Representative on the Health Committee within the link below.  Contact more than one!!! Please do that AS SOON AS POSSIBLE!  – We want our letters on their desks and voicemails at their office. The representatives have told us repeatedly that they want to hear from constituents. Numbers count. So ask family, friends, teachers, and more to call and write also. They can tell legislators how the lack of insurance affects their family, students, or patients.
Link to Health Committee Reps including addresses and phone numbers
Written Testimony – WE NEED YOUR STORY!
We are submitting written testimony from families all over OHIO to tell the story of PANDAS/PANS, and how PANDAS/PANS has affected their lives. These letters can come from the patient, parents, siblings, extended family, doctors, therapists, teachers, etc. ANYONE who has experienced your story with you is welcome to submit a ONE PAGE testimonial.
Written Testimony Guidelines
Please follow this link for instructions on how to write/submit your letter.  Please focus as much as possible on the challenge to find and receive care, and especially to receive insurance coverage! Click here for the Ohio Template.
We want our bill to pass the health committee this year. Sadly, in December of 2020, our former House Bill #488 died. We went to work immediately, and we need your help to get this bill through the House and the Senate to get this bill passed into law!
Questions?
If you have any questions – please feel free to reach out to your Ohio legislative team or email PANDAS PANS Advocacy Ohio.
Rohnda McCloskey
Leigh Betz
Valerie Wolford
Erin Keil
Peg Eichner
ASPIRE Board and Professional Advisory Board Testimony Letters
In Support of House Bill #189: Require insurers and Medicaid cover PANDAS and PANS.