Rare Across America Congressional Meetings
Make an impact on federal policy from close to your home. Share your rare disease story. Meet other rare disease advocates.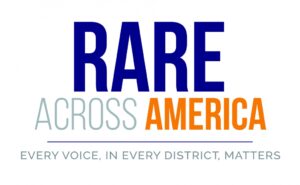 ASPIRE joined several Congressional meetings organized by Rare Disease Legislative Advocates (RDLA) on March 3rd and 4th, 2021 to talk about PANS PANDAS as well as issues that affect Rare Disease. Senators and Representatives were asked to support important rare disease FY 2022 appropriations priorities involving NIH, CDC and FDA. See more information.
The STAT ACT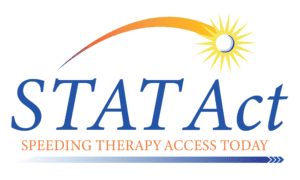 Since these meetings, the U.S. House and Senate introduced the Speeding Therapy Access Today Act of 2021 H.R. 1730/S. 670, or STAT Act, a bipartisan bill aimed at improving the development of and access to therapies for the rare disease community. This grassroots legislation is a result of more than a year of collaborative effort by rare disease community partners and congressional leaders, working to identify opportunities to ensure that all rare disease communities receive access to safe and effective treatments and cures at the earliest moment possible.
"Thirty million Americans are impacted by one of 7,000 known rare diseases, but nearly 93 percent of these known rare diseases have no FDA-approved treatment," said Senator Amy Klobuchar. "It is critical that we pass this legislation to increase the number of safe, effective, and affordable treatments available for people suffering from diseases. As the co-chair of the Rare Disease Congressional Caucus, I'll keep working to prioritize the needs of rare disease patients and their loved ones."
"Millions of Americans are living with one or more rare disease, the majority of which do not have FDA approved treatments," said Senator Roger Wicker. "Creating a Rare Disease Center of Excellence would accelerate the development of therapies for rare diseases and disorders at the FDA while putting patient input first. This would be an important step forward as we work to find cures for all diseases." Read more about the STAT Act.