Speaker: Vicki Kobliner, MS, RDN
Webinar: Nutritional Interventions in PANS/PANDAS
Watch Recorded Webinar:  Register to View
Materials from Webinar
PDF File: Phytonutrient Spectrum Checklist for Kids from The Institute for Functional Medicine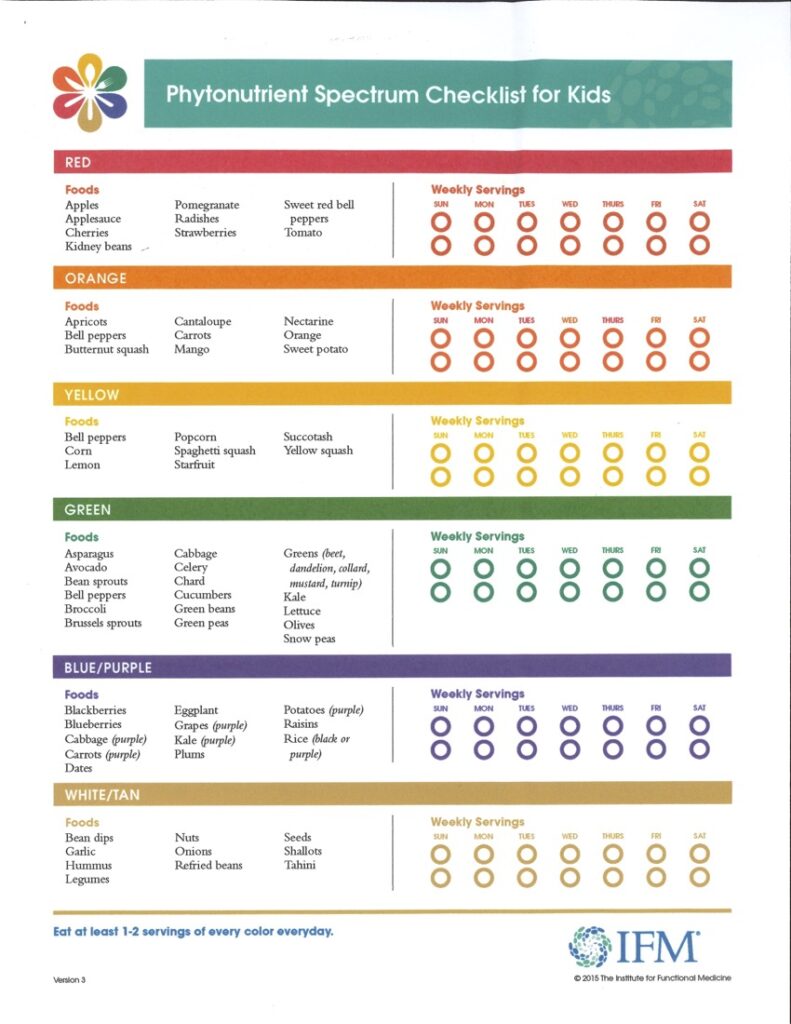 Abstract
Foods can be either inflammatory or anti-inflammatory, and our digestive tract is a powerful and primary modulator of immune function.  Vitamins, minerals, and other compounds naturally found in foods are critical components of normal immunity.  Herbs, spices, and plants are nature's antimicrobials and the precursors to many modern pharmaceuticals, while our microbiome can profoundly affect inflammatory responses.  As a result, dietary modifications can be included in a therapeutic approach to PANS/PANDAS.
About Vicki Kobliner, MS, RD, CD-N
Vicki Kobliner is a Registered Dietitian/Nutritionis and owner of Holcare Nutrition.  She received her Bachelor's degree from Washington University in St. Louis and graduated with high honors from Oregon State University with a Master's degree in Food and Nutrition. She is a contributing author to two books: A Compromised Generation: The Epidemic of Chronic Illness in America's Children, and Essential Remedies for Women's Health. She has lectured nationally and internationally about the role of nutrition in autism, PANS, and related disorders. She has lectured frequently for the Autism Research Institute and the Medical Academy of Pediatric Special Needs.  At Holcare Nutrition she provides functional nutrition services for children and adults seeking an integrative approach to health. Her career has been devoted to guiding families with chronically ill children to navigate the clinical, nutritional, environmental, and lifestyle changes they can make to optimize their child's life and enhance their family experience. She uses science to find solutions while challenging children's health dogma.
ASPIRE Articles from Vicki Kobliner, MS, RD, CD-N
Please Note
Restrictive Eating is a major symptom in the PANS/PANDAS diagnostic criteria. Please consult directly with your therapist and/or doctor before implementing dietary changes, especially if there is concern regarding food/liquid intake. Care must be taken not to exacerbate or trigger obsessive-compulsive thoughts and actions. If your child has restricted food intake, please speak with your doctor about CBT and ERP therapy as well as Parent Management Techniques, in addition to any medical reasons contributing to restricted food intake. Remember, there is no single set diet for anyone, including those with PANS/PANDAS; diets should be individualized for one's unique nutritional and medical needs. Learn More: PANS & Eating Disorder/Food Restrictions & Toolkits/Handouts
---
---