Legislative Thank You Letter Template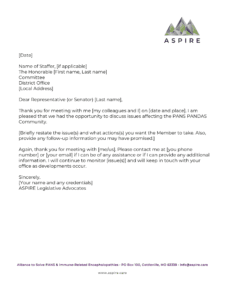 After you meet with your legislator or one of their staff, please write a brief thank-you note. Make sure to concisely recap your discussion along with what you wish their next steps will be to support your legislative efforts. Then include how they can contact you. 
Please see the attached template for you to use.