PANS PANDAS Awareness Day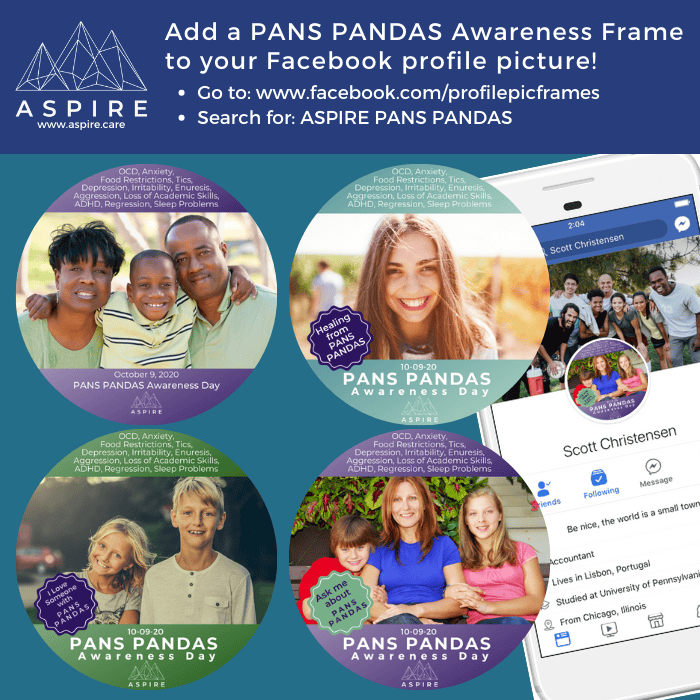 Join ASPIRE on PANS PANDAS Awareness Day on October 9, 2020, to spread awareness and help educate the public about this devastating condition. 
Change Your Facebook Profile Picture Frame!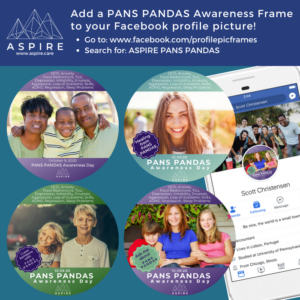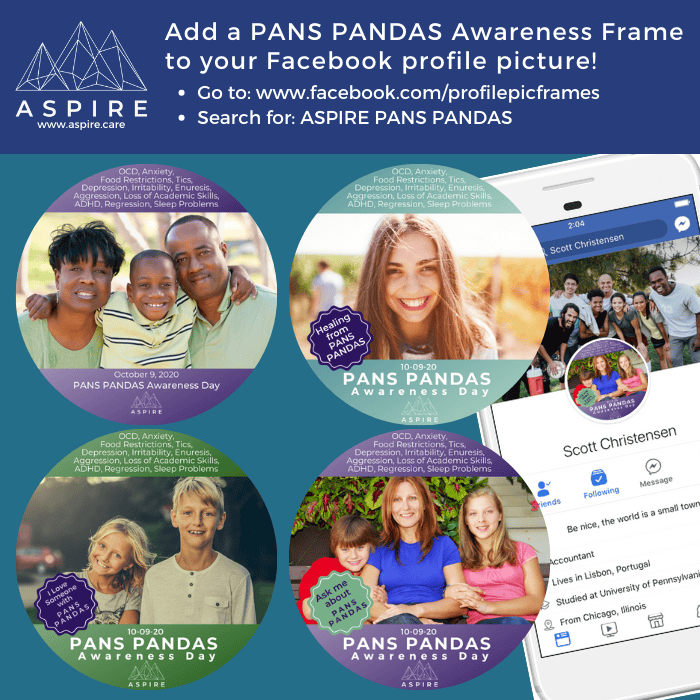 PANS PANDAS Awareness Day is October 9th. ASPIRE has four frames for you to choose from so pick one and wear it with pride. Wear your frame and spread awareness.
Two Easy Steps
Go to: Facebook Frames
Search for: ASPIRE PANS PANDAS 
Four Different Frames to Choose From:
PANS PANDAS Symptoms
I Love Someone with PANS PANDAS
Ask Me About PANS PANDAS
Healing from PANS PANDAS
---
Print and Distribute Awareness Materials
ASPIRE has made it easy to educate anyone on PANS PANDAS. We have many informational packets and single page fliers on PANS PANDAS for you to download for free.  ASPIRE's Board, Advisory Board, and Committees are continually adding and updating to the ASPIRE library of PANS PANDAS downloads so check it out today and often!