Mass General Recruiting for PANDAS and Magnetic Resonance Imaging MRI Research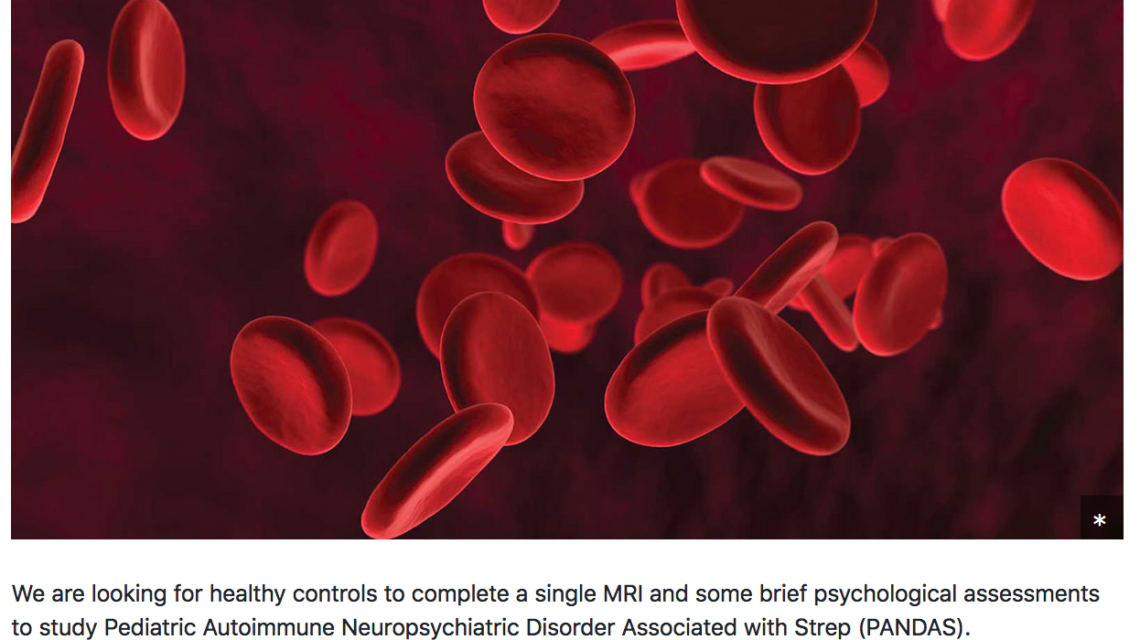 Evaluating use of Neuroimaging to determine inflammation in PANDAS
What we are studying: We are researchers from Massachusetts General Hospital studying Pediatric Autoimmune Neuropsychiatric Disoders Associated with Streptococcal Infections (PANDAS). This is an acute form of Obsessive Compulsive Disorder (OCD) occurring in children who have had a recent strep infection followed by a sudden onset of obsessive and compulsive behaviors. Through the use of Magnetic Resonance Imaging, we hope to determine if the brains of children with PANDAS exhibit increased inflammation as compared to the brains of control children. 
Why it is important: PANDAS is a new disorder, and its exact cause has not yet been discovered. Children with PANDAS have typically never experienced OCD symptoms prior to their strep infection, and as such, families are often shocked and concerned when their children exhibit these new symptoms. By further elucidating the cause of PANDAS, we can work to come up with more effective treatments that address the underlying issues causing these symptoms.  
What we hope to accomplish: We hope to determine if there is any difference in neuroinflammation in the brains of children with PANDAS as compared to healthy control children. 
For more information on the study and eligibility, see MGH Recruitment Page.