PANS PANDAS Support/Meet Up Groups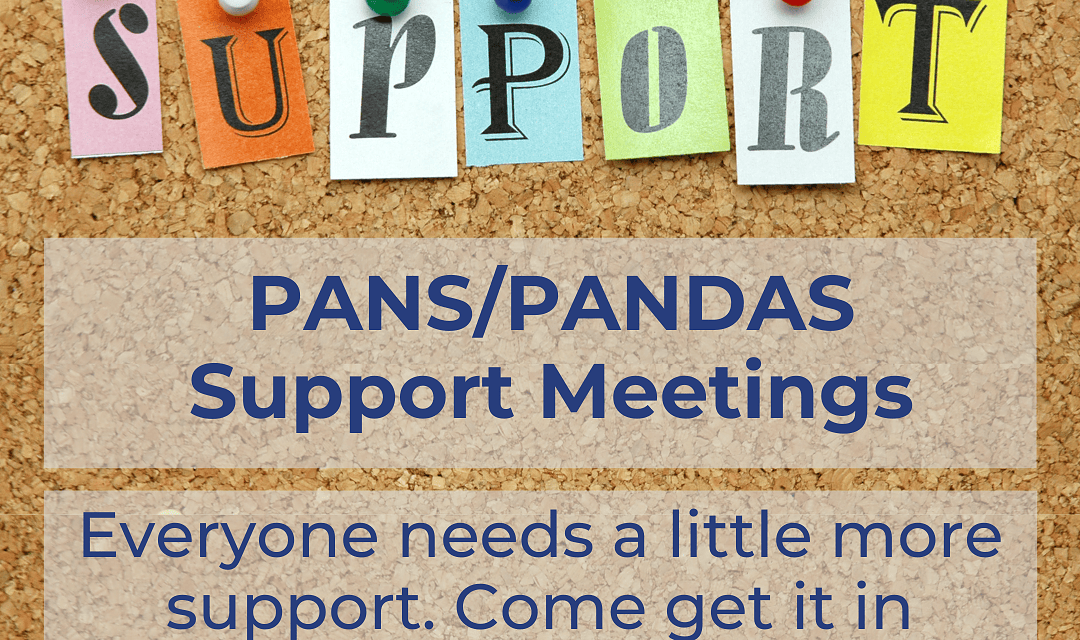 ** Please note that many, if not all meetings have been canceled for March and April. Please contact the support group directly with questions.
If you would like to be added to this Support Group round up, please email us at Family Support Committee. Updated Support Group information is due by the last Monday of the month.
Central MA, PANDAS/PANS Education And Support Group
First Tuesday of the Month at 7:00
Tuesday, March 3rd at 7:00
Tuesday, April 7 @7:00
Not Your Average Joe's, Westboro, MA
For more information join: CMPPESG
Connecticut PANS/PANDAS Partnership
1st Wednesday of the month at 10:00
Wednesday, March 4th – 10:00am-11:00am
Wednesday, April 8th  -10:00am-11:00am
Wilton Deli, 379 Danbury Road, Wilton CT
Form more information, Contact Lisa at CTPPP
Foundation for Children with Neuroimmune Disorders Support Groups
Various Locations
For more information, see website
Maryland Group
Saturday, March 7
For more information, join MD Group
New Hampshire Group P.A.N.D.A.S. Families Meet-Up
Saturday, March 28 11-1pm
Panera – Bedford
Please RSVP by joining the  NH Group
New Jersey/New York Group – Bergen County and Rockland County
Working on a March/April meeting.  Email Family Support at ASPIRE and we will get you the information.
NEPANS
Pembroke, MA – Monday, March 2
For more information, see NEPANS FB Page
NWPPN – Washington & Oregon
Tacoma, Washington – March 14th
Seattle, Washington – March 16th
Portland, Oregon – April 5th
For more information about specific location and times, please see: NWPPN​
PANDAS/PANS Parents of Pennsylvania Group
For more information about specific locations and dates, please contact Kathy Rubel in PPPP
RI P.A.N.D.A.S Parent Support Group https://www.facebook.com/groups/610904192261410 For more information, join RI Group
Stanford Area PANS Parent Support Group
Meetings done via zoom call in
For more information, please see Stanford PANS Support